* A COLLECTORS DREAM *
A western interpretation of Kama Sutra with sex positions
achieving multiple orgasms, tantra, tantric sex, bliss, erotica and
sexual healing in a sex education format with REAL BRONZE Sculptures.
SEXUAL HEALING.
by
ANDY RAE
Pema Dorje

And NOW also
MORE AFFORDABLE
" NEW MINIATURES "
in GOLD AND CHROME plated Pewter.
1/3rd size copies of the Bronzes
Offering a more affordable collection
to Lovers of Fine Art Sculpture.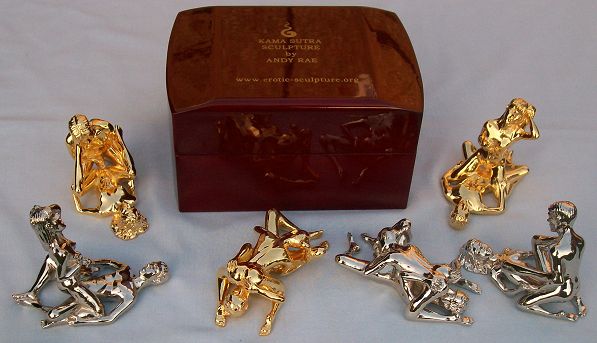 ENTER

ENTER
HERE HERE
for for
MINIATURES BRONZES